Introduction of R&D Center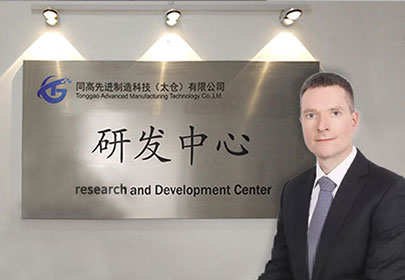 We have formed a first-class technology research and development expert team with Dr. Hillebrand as the core of Germany. In cooperation with the Taicang High-Tech Research Institute of Tongji University, we have built a 2000m high-tech research laboratory, including a high-power laser welding research laboratory, 3D online Scanning laboratory, robot piping laboratory. The laboratory is led by Dr. Liu Haijiang, a professor at Tongji University and the principal researcher at the Tonggao Academy, and a technical team with Dr. Hillebrand as the core of the German high-tech expert was appointed to participate in daily operations.

At the same time, we have established long-term technical research and development and cooperation with the German Fraunhofer National Laboratory (ILT), Germany VW, Germany LaserLine, Sweden Permanova and other organizations to carry out research in welding equipment, laser processing, automation control solutions, etc. And breakthrough, and won many domestic high-tech patent titles.
R&D center equipment
Core R&D members
Chinese Manager of R&D Center
Pan Xuanjun

Senior R&D Engineer
Dr. Bai Yang